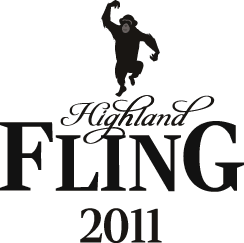 The Highland Fling 2011 Web Conference takes place on Friday 8th July at Symposium Hall, part of the Royal College of Surgeons in Edinburgh:
It's great to have an event like this in Scotland for once so don't miss out on the opportunity to go along!
The Highland Fling prides itself on exciting speakers and valuable topics that we can all learn from. Sound good? Whether you're a front-end whizz or a project manager wanting to find out a bit more about what your team could be getting up to, The Highland Fling 2011 – Back to Basics will take you on a journey through modern web development that you can't afford to miss.
There's a great line up of speakers and will be hosted by Christian Heilmann of Mozilla who is also a great speaker.
There's a special last minute discount deal, just enter the discount code LASTCALL to receive 10% off the standard ticket price.
You can book tickets online at:
http://thehighlandfling2011.eventbrite.com
Here's the list of speakers and what they're talking about:
Steve Marshal – Why Simple Isn't
Jack Osborne – Lifting the lid on HTML5
Mike Rundle – From Websites To Apps: The "Apple Look"
Remy Sharp – Interaction Implementation
Rachel Andrew – Choosing the right Content Management System
James Edwards – Accessibility in modern interfaces
For more details about the conference please visit
Don't miss it!