There's quite a few online tools for editing images around now such as Picnik and Splashup (formerly known as Fauxto) but I just came across an online tool that will convert images into Vector graphics – VectorMagic.
Don't let the fairly simple looking web page that appears fool you, simply use the 'Choose file' button to upload an image for you to convert and you immediately get taken into the VectorMagic editing application. Once you choose an image the app attempts to figure out what kind of image it is in order to give the best results possible, once you confirm the type of image you then choose between low, medium and high qualities.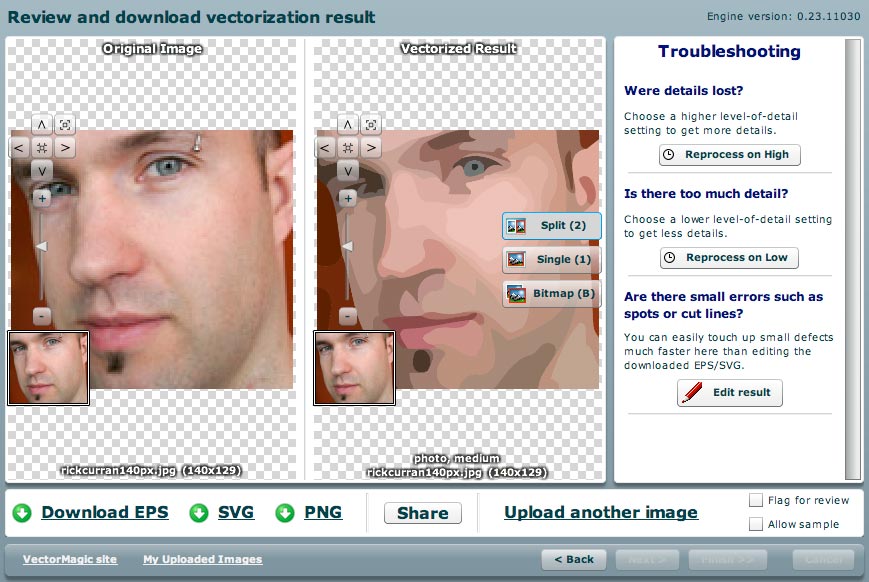 I did a little test using a 140 pixel avatar image that I use on Twitter and other sites, here's the resulting low, medium and high vector outputs:
High:

Medium:

Low:

VectorMagic gives quite impressive results for a web application, the resulting vector conversions are easily as good as, if not better than, those produced by many desktop applications.