Alyn announced in his own amusing way about his and AJ's impending 'download' of a baby in his latest blog post, the mark of a true Mac geek to announce a baby in the same paragraph as mentioning the iTunes 7.0.1 update!!!
So as a fellow Mac geek to another here's a little graphic congratulations for Alyn and AJ: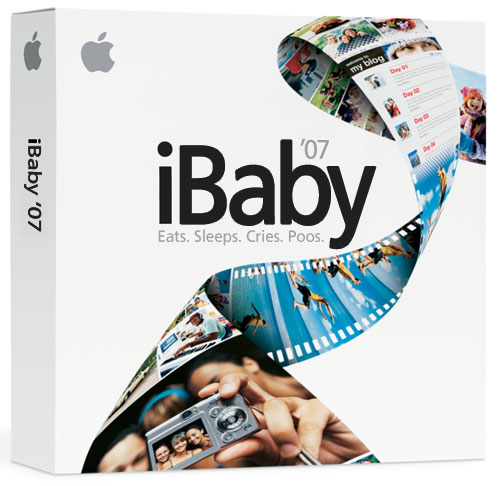 The one bonus thing with iBaby is that you get the 'Family Pack' by default!!! ;)
Congratulations to Alyn and AJ!!!