Well, I've had a week or so to play around with my Nokia N95 now although I haven't really made use of the music or video playing aspect of it other than to record a little bit of video myself. But here's a few more thoughts about my experience with it so far.
Get a case
On my old Nokia N80 I used to find it sometimes slid open whilst in my pocket, although I don't think I ever called anyone by accident fortunately. But with the N95 sliding open both upwards and downwards I find this happens way more easily. I'm going to buy myself another Crumpler PP90 neoprene case to, hopefully, keep it from opening up. On the plus side though with the N95, it will auto-lock itself whether it has been slid open or not if the keys are not touched. So if it does get unlocked accidentally it will at least lock itself again.
Use the camera in good lighting
Despite the fact that there is a 5 megapixel camera in the N95 I've found that it still likes reasonably light environments to take good shots. Although a couple of test photos and video that I shot at home definitely performed better than my N80 would have done, so there is an improvement there and a lot closer to performing like a regular digital still camera worth it's salt would do. You do need to give the autofocus / image stabilising time to kick in before you can take a shot so it's not great if you need a snap in a hurry. I also like that there is a lense cover so you can stop dust getting into it, although I keep forgetting to close it!
Here's a couple of sample shots, one taken with my N95 and one with my N80 for comparison.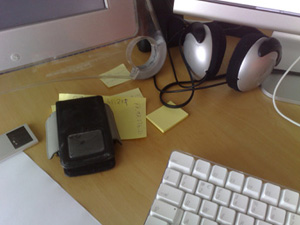 Picture taken with Nokia N95 – Click image to view full size image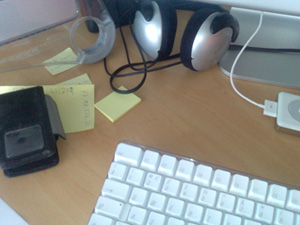 Picture taken with Nokia N80 – Click image to view full size image
WIFI Connection much easier to use
Connecting to wifi with the N95 is much easier than the N80, using the N80 you could browse for open WIFI networks using Connection Manager (Connect->Conn. mgr->Availab. WLAN) but when you tried to use 'Options->Define access point it basically redirected you to go into 'Connection Settings' and do it there instead. A total wild goose chase and very unuser-friendly. I don't know if that is just on the Orange firmware or not, maybe that works for some people?
On the N95 you can simply click browse for a WIFI network and simply select and join it by providing the appropriate password etc. Much better.
It's available in the UK, unlike the iPhone
Unlike an iPhone you can get it here and now in the UK! I really don't intend to compare the N95 with Apple's iPhone as I don't think it's right to compare them feature by feature. Also the fact that I don't have an iPhone means I can personally do it! My friend Alyn in Toronto has gotten his hands on one though (and has managed to activate it!), Alyn has written a pretty good overview of his experiences with it so far, minus the phone calling part, although he's going to test that out on a visit to the US very soon.
I got Alyn to send over a couple of photos of it with Suburbia in the browser just so I could see he wasn't faking it ;)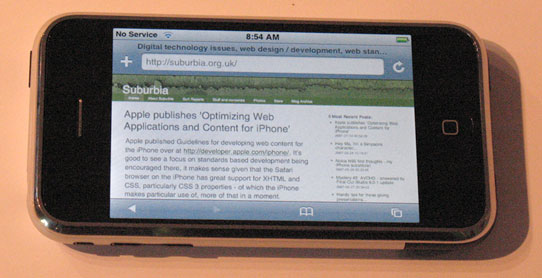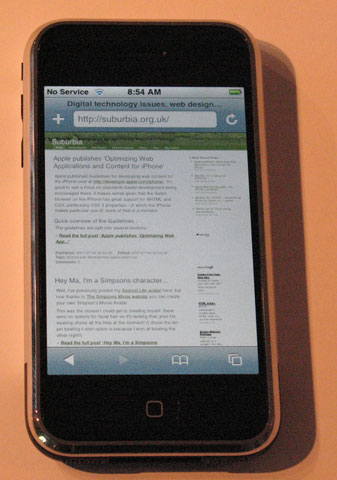 I also got Alyn to send over a picture of it next to some of his other devices just for size comparison.


Left to right: Dell Axim 51v, Apple iPhone, 5G iPod with video and Motorola L7 SLVR
That's all for now, I will probably write some more about the N95, I still need to properly put the video camera through it's paces and see how the claims of DVD quality footage live up.
~Rick