One of the best new features that OSX 10.5 Leopard introduced was Quick Look. As the name suggests it lets you take a 'quick look' at the contents of a file without having to open up the actual software application.
Quick Look supports plugins so third-party developers can create Quick Look plugins of their own to give access to many other file formats. I've found Quick Look to be such an intuitive tool to use as well as incredibly time saving due to not having to wait for Microsoft Word open up just to check the contents of a Word document. A great boost for productivity!
Here, in no particular order, are 10 of the most useful Quick Look plugins that I've found. Please note, some of these require payment for full use:
BetterZip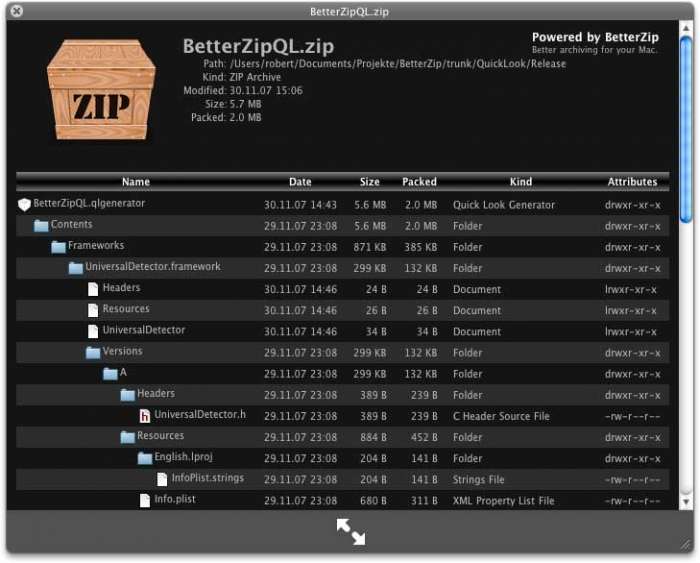 Allows you to preview ZIP, TAR, GZip, BZip2, ARJ, LZH, ISO, CHM, CAB, CPIO, RAR, 7-Zip, DEB, RPM, StuffIt's SIT, DiskDoubler, BinHex, and MacBinary files.
→ http://macitbetter.com/BetterZipQL-1.0
HD Quick Look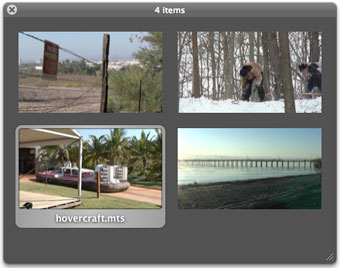 HD Quick Look lets you view the first frame of your AVCHD files. You can also view multiple files as a slide show, as an index sheet or full screen.
This is a really handy plugin for those working with AVCHD video and a perfect companion to Shedworx excellent VoltaicHD application for converting AVCHD footage!
Suspicious Package
It allows you to preview the contents of a standard Apple installer package without launching the Installer. Great for checking for any unwanted additional bits of software that sometimes companies like to add!
→ http://www.mothersruin.com/software/SuspiciousPackage/download.html
AppleScript
Gives a preview of AppleScript files.
→ http://www.kainjow.com/?p=77
FLV
Allows you to view Flash video files, please note that it requires installation of the Perian Quicktime plugin to make it work.
→ http://homepage.mac.com/xdd/software/flv/
EPS
Allows you to view EPS files.
→ http://www.eternalstorms.at/utilities/epsqlplg/index.html
Folder View
Allows you to see the contents of a folder.
→ http://homepage.mac.com/xdd/software/folder/
ColorXML
Enables display of XML files with indentation and XML syntax coloring.
→ http://www.macupdate.com/info.php/id/26194/colorxml-quicklook
SneakPeek Pro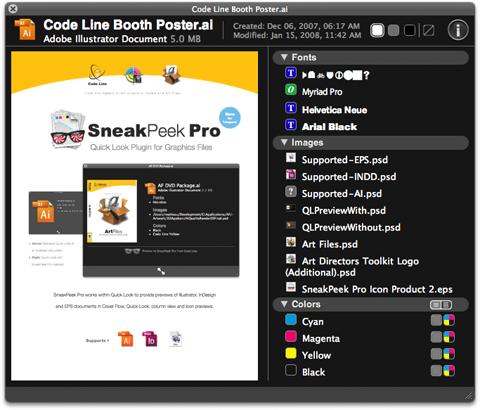 Allows you to preview Illustrator, InDesign and EPS documents in the Finder, dialog boxes and other applications. SneakPeek Pro also allows you to see fonts, images and colors used in many CS3 documents.
It works with Illustrator files even if not saved with PDF compatibility. $19.95 but worth every cent if you're a frequent Illustrator or InDesign user!
→ http://www.code-line.com/software/sneakpeekpro.html
GLColorCode
Adds enhanced source code colouring for various programming languages such as PHP, Actionscript, Objective-C etc.