I was just checking out some movie trailers over on Quicktime.com and I've got 5 that I really want to see. They're not comedies, summer blockbusters or anything like that. Just films with dealing with some serious issues like 'Global Warming', 'The dominance of Oil' and 'War' (Why yes, America does feature in these movies!). So, here's my list:
An Inconvenient Truth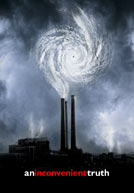 Eloquently weaves the science of global warming with Al Gore?s personal history and lifelong commitment to reversing the effects of global climate change. A longtime advocate for the environment, Gore presents a wide array of facts and information in a thoughtful and compelling way. The film is not a story of despair but rather a rallying cry.
View trailer for 'An Inconvenient Truth' on Quicktime.com…
Who Killed The Electric Car?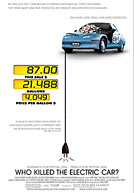 It was among the fastest, most efficient production cars ever built. It ran on electricity, produced no emissions and catapulted American technology to the forefront of the automotive industry. The lucky few who drove it never wanted to give it up. So why did General Motors crush its fleet of EV1 electric vehicles in the Arizona desert?
View trailer for 'Who Killed the Electric Car' on Quicktime.com…
America: Freedom To Fascism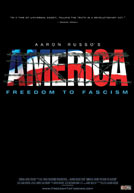 Determined to find the law that requires American citizens to pay income tax, producer Aaron Russo (?The Rose,? ?Trading Places?) set out on a journey to find the evidence. Neither left, nor right-wing this startling examination of government exposes the systematic erosion of civil liberties in America since 1913.
View trailer for 'America: Freedom To Fascism' on Quicktime.com…
Road To Guantanamo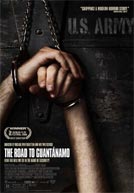 The terrifying first-hand account of three British citizens who were held for two years without charges in the American military prison at Guantanamo Bay, Cuba. Known as the ?Tipton Three,? in reference to their home town in Britain, the three were eventually returned to Britain and released, still having had no formal charges ever made against them at any time during their ordeal.
View trailer for 'Road To Guantanamo' on Quicktime.com…
The War Tapes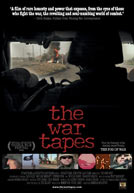 Straight from the front lines in Iraq, THE WAR TAPES is the first war movie filmed by soldiers themselves. This is Operation Iraqi Freedom as filmed by Sergeant Steve Pink, Sergeant Zack Bazzi and Specialist Mike Moriarty. Steve is a wisecracking carpenter who aspires to be a writer. Zack is a Lebanese-American university student who loves to travel.
View trailer for 'The War Tapes' on Quicktime.com…
So, there you go, 5 films to make you think, not sure when they're on general release in the UK but you can check out the trailers above.
That doesn't mean to say I won't be going to see 'Cars' though!
~Rick