Today is my daughter Natalie's 3rd birthday, last night we had a party and invited a few people over. Here's a few photo highlights: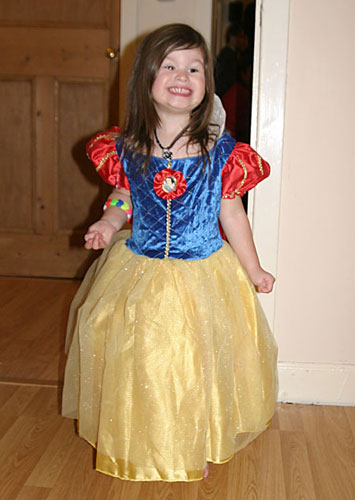 Natalie was (and still is!) L O V I N G this dress! She really wanted to go to bed with it on, but I managed to persuade her it wasn't a good idea!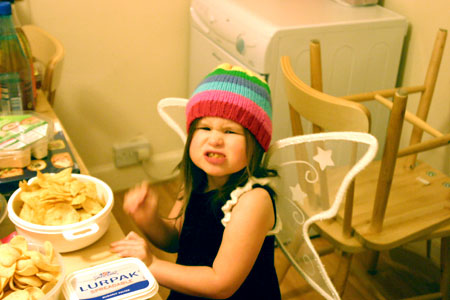 Even Angels gotta eat! I think this is her 'grumpy' face, another Snow White vertically challenged character reference.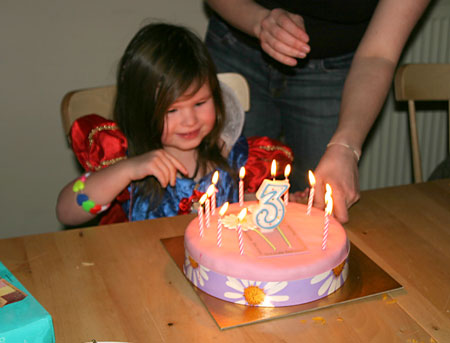 Cake! Pink! Just as she requested! ('Happy')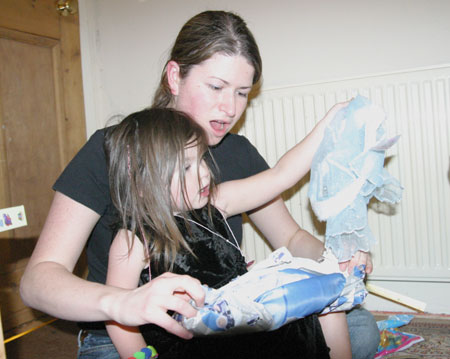 Ooh, a Cinderella dress too! There were more costume changes than a Christmas pantomime!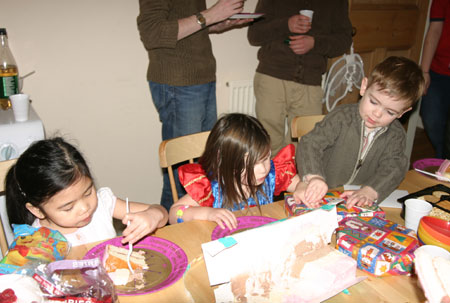 A group shot: Jemima, Natalie and Jay. You can see Jay 'helping' Natalie open a present by operating her hand for her!
Thank you to everyone who bought Natalie a gift, she was deluged with pressies and had a great party!
~Rick