Yep, we're back from our holiday, well, we got back on the 23rd of October but I've just been busy this last week and hadn't had an opportunity to post a new blog entry.
We had a great holiday down in Wales, we stayed in a really nice cottage called Tyddyn Cottage (pronounced 'tithin') near a place called Builth Wells. It was nice just being in the middle of countryside and not having to work!
Here's a few photos from the holiday with some comments: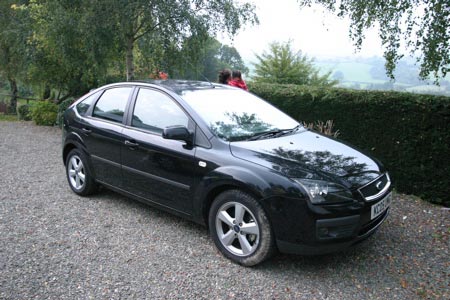 Our rental car was a Ford Focus Zetec. Nice!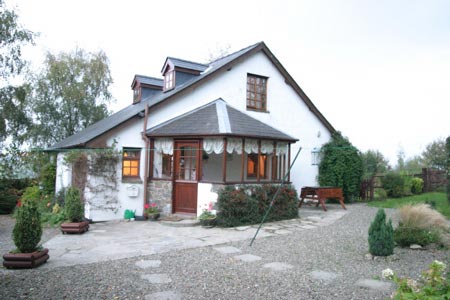 Tyddyn Cottage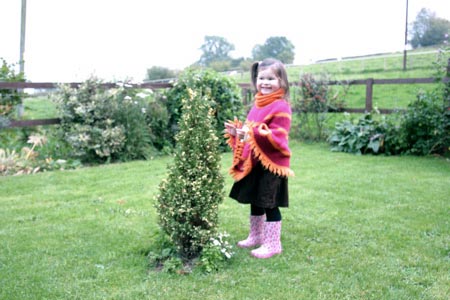 Natalie and her favourite tree.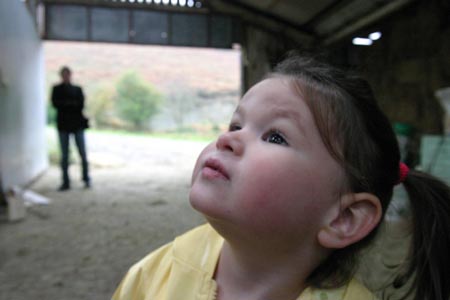 Natalie listening to rain falling on the roof of my Auntie's barn.

Natalie smiling for the camera.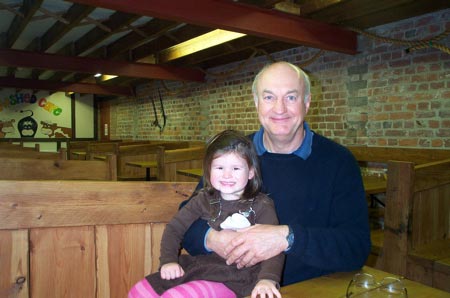 Natalie and her Grandad.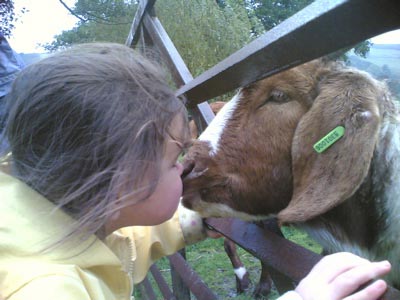 Natalie kissing one of my Auntie's goats!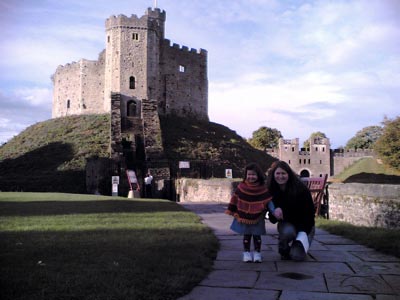 Inside Cardiff Castle.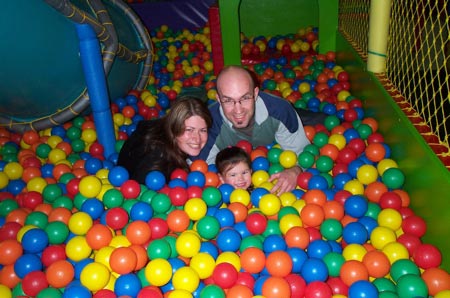 The 'flamily' in the ball pool at 'Quackers'!!!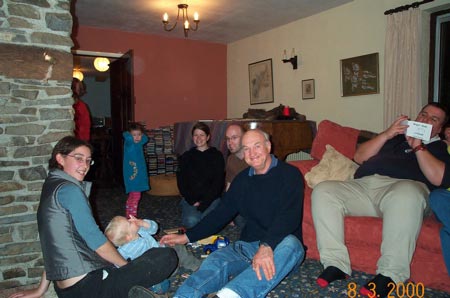 Left to right: My cousin Melanie, her son James, my Auntie (in the red), Natalie, Annie, me, my Dad, my brother and his wife Maureen's knee!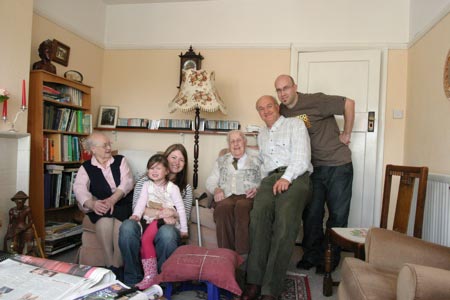 Four Generations of the Curran family!!!
That's just a few pictures from our holiday, we all had a really nice time away.
Geeky stuff:
Well, what can I write for my geeky bit? Mmm, well, today I got a chance to play around with one of the new iPods, the ones which can play video it's so thin compared to my iPod, a very nice piece of kit.
Oh, a really cool thing was that someone gave me a Canon 10D digital SLR camera and two lenses, I was pretty blown away, I've really wanted a digital SLR but couldn't afford one. I'm really looking forward to getting back into photography again, I haven't used my film-based 35mm SLR for years, once you use digital it's hard to go back!
What else? umm, oh yeah, Annie and I made a song, well, more Annie really but we both had fun! I'd describe it as being a mixture of Jefferson Airplane meets Madonna and the 'Lost' polar bear!!! Also, once you listen to it the title of this blog post will make sense, well kind of!
Download 'Selah' in MP3 format…
Lastly, thanks to Annie's Mom for sending us 'Lost' Series One on DVD in the mail, without this we'd be just like the rest of the UK having to wait another 10 weeks to find out what happens!!!
So, what's it worth to people for me not to post what happens??!!!!!
~Rick