Just before leaving my office on Friday night I noticed a really awesome sky out of the window, the clouds were rippled and it was all red and glowing. We really do get some awesome sunsets in Dundee. Here's a picture: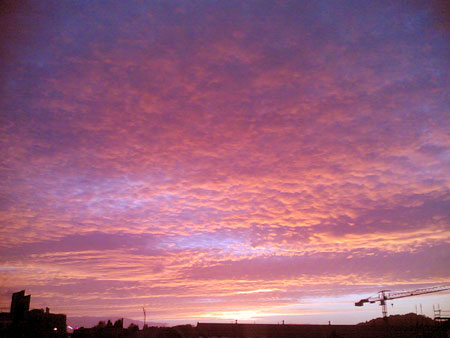 You'll notice the crane at the lower-right corner, there's actually about 3 or 4 visible out of this window as there's so much construction going on in Dundee just now.
Saturday morning and it's nice to be at home with the family. We had an easy start to the day and then helped some friends move into a flat across the road, some more people who've moved onto our street!
Then we went to Jimmy Chungs for lunch, Natalie loves going here, plus she's still free as she's under 3 years old! ;) We then went and bought some new clothes, I've needed new trousers for a while and Natalie needed some new clothes more suited for Autumn (Fall!) / Winter (yup, Summer is over! Night's are drawing in!).
After that I went to the park to meet up with my friend Daryl to check out and document progress on the new outdoor concrete park being built. The park is looking good! Annie and Natalie came and met us at the park and Natalie showed off her new dress and also to play in the play-park too.
I took a few photos and some video clips, they were taken using my phone so the quality isn't superb due to the light being a bit low.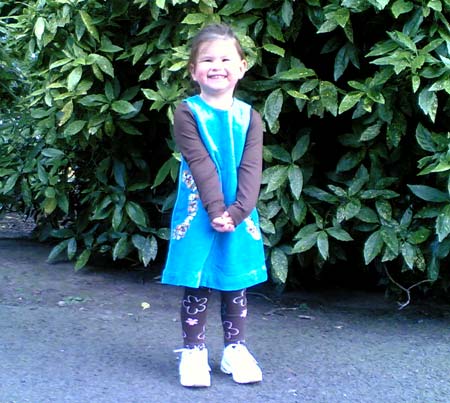 Natalie in one of her new dresses!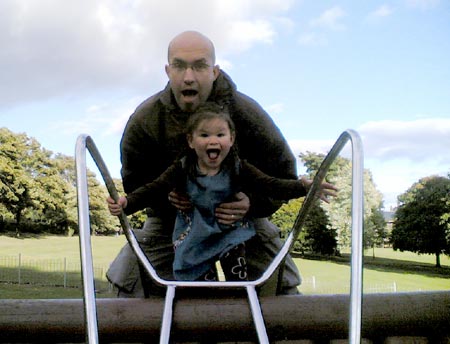 Natalie and Daddy playing on the slide.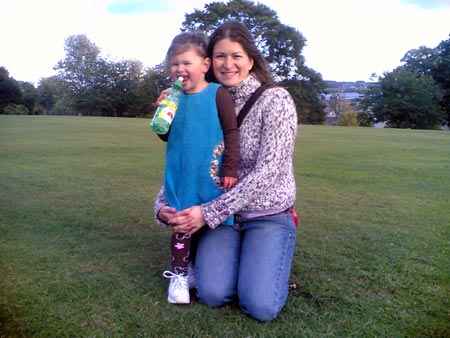 Mummy and Natalie pose for the camera.
Movie of the sunset.
Natalie on the slide.